Regular price
Sale price
$17.00 USD
Unit price
per
Sale
Sold out
This Nuno Cat Onsen* towel is a classic Japanese tenugui cotton towel, the perfect accessory for any outdoor activity, as a kitchen towel or even as a headband - and for the onsen of course!
Crafted from 100% lightweight and fast drying cotton, it measures 33x100 cm and features a classic onsen scene. Pre-washed in Japanese spring water, it makes the perfect gift for all onsen, spa and wellness lovers out there!
*Onsen refers to traditional Japanese hot springs or public bathhouses, where people can relax and soak in hot mineral-rich water. It is a significant part of Japanese culture and is often associated with various health benefits. Onsen bathing is a popular activity for both locals and tourists in Japan. The experience typically involves a specific bathing etiquette, such as washing and rinsing thoroughly before entering the communal hot spring baths.
Care Instructions

Machine wash up to 40°C using a gentle detergent and a low spin speed of up to 1200. Consider using a mesh laundry bag to prevent pulling. Wash with similar colors. Avoid using bleach or fabric softeners. After washing, it is best to hang or tumble dry your towel on a low setting.
Share
View full details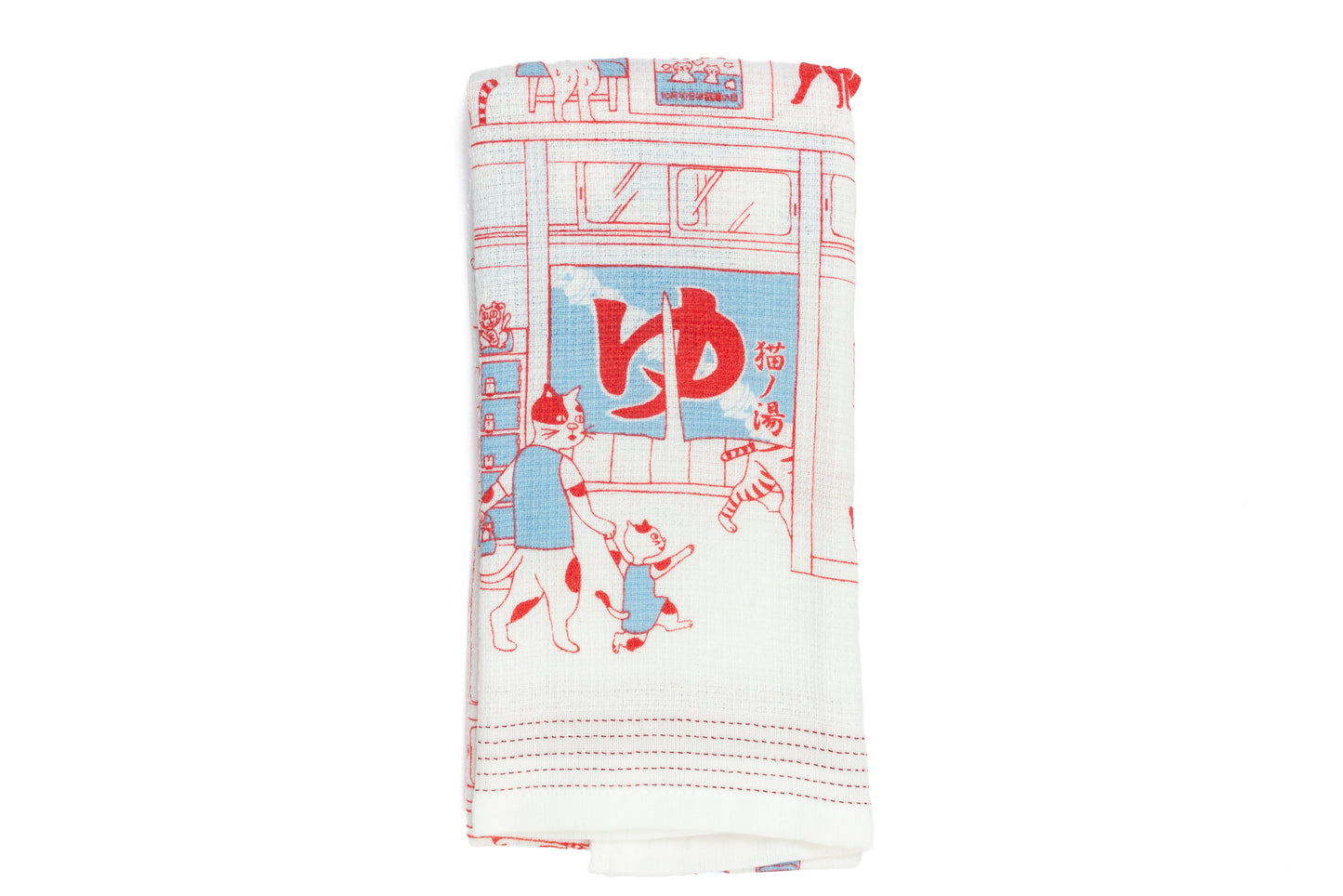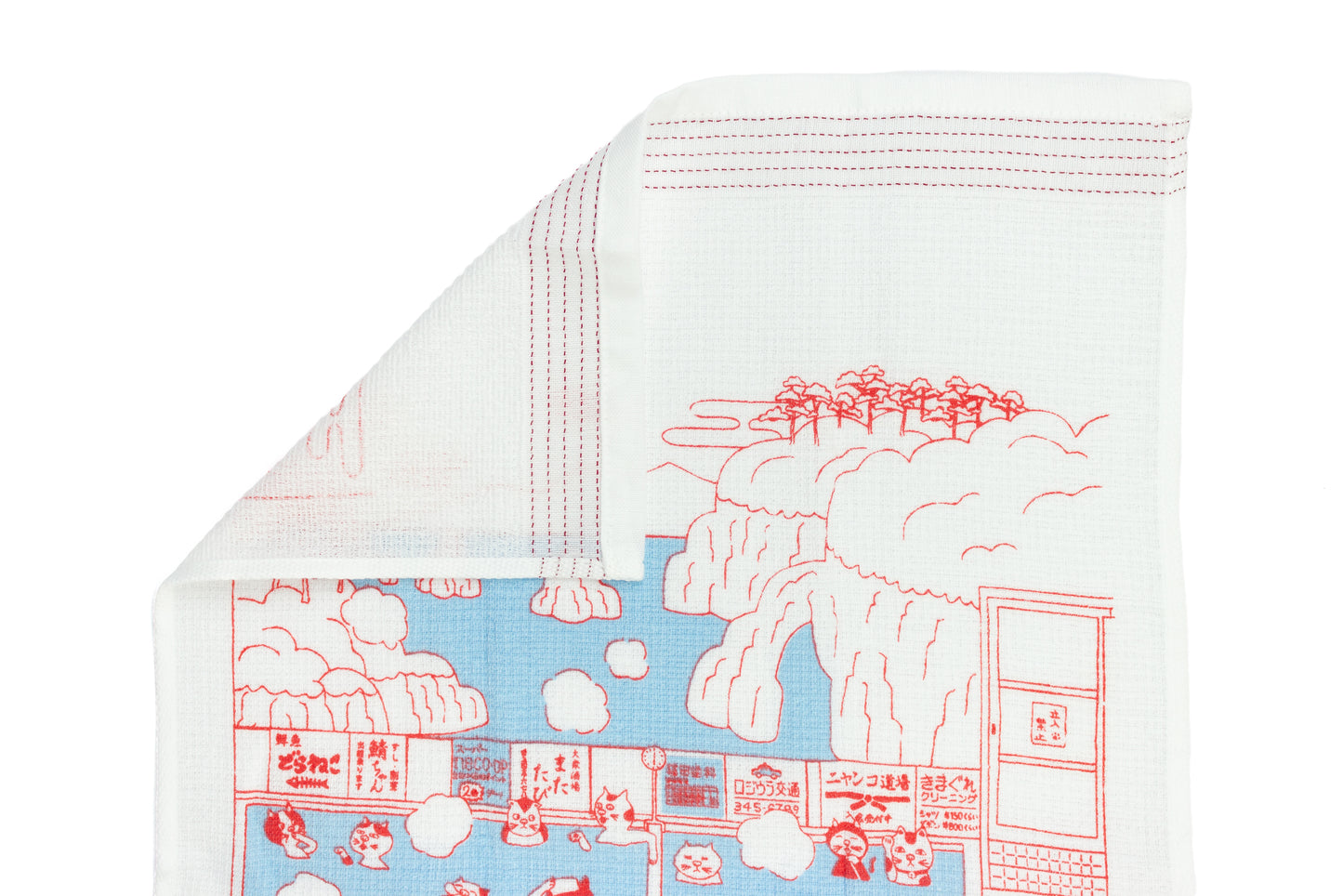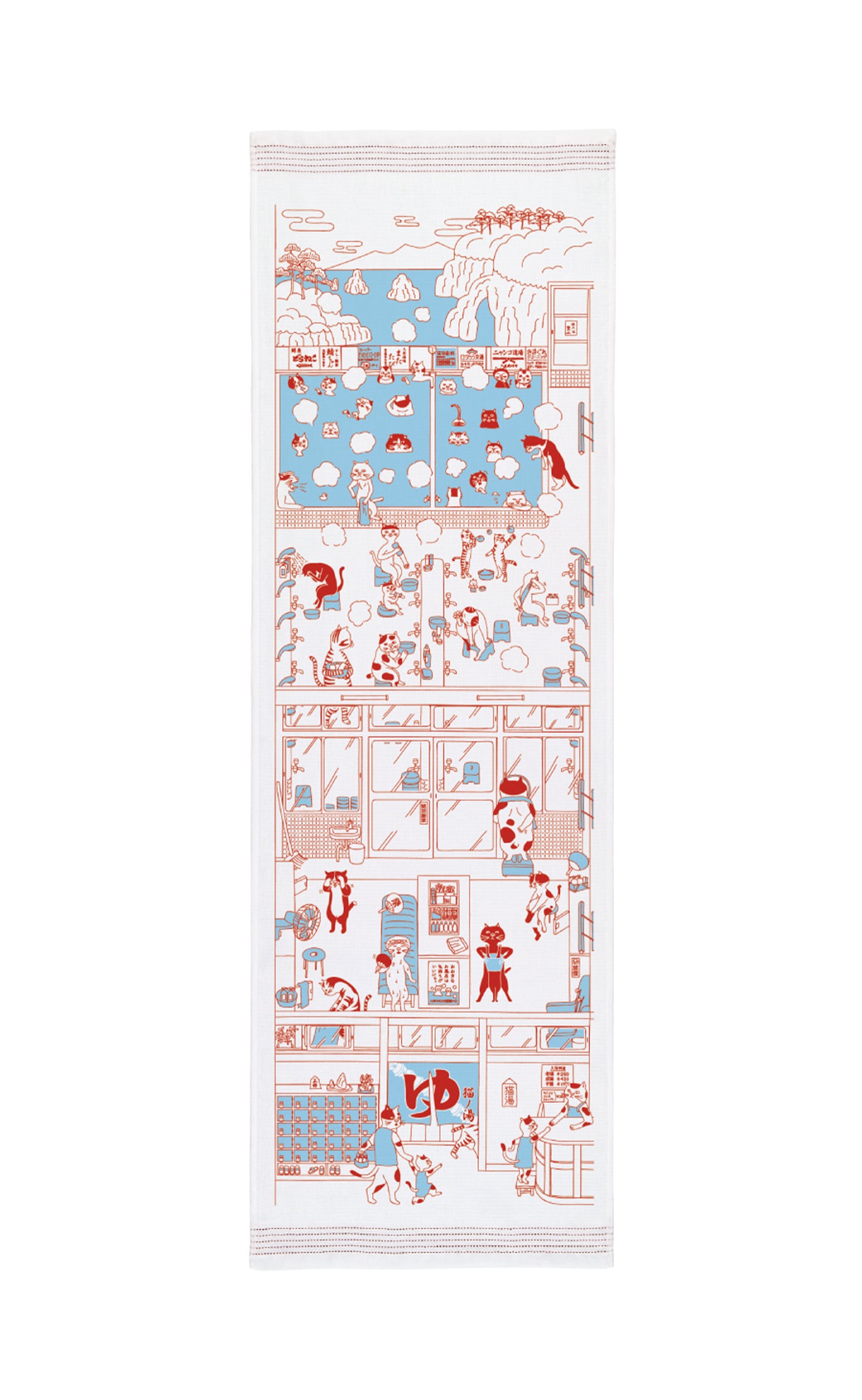 Multipurpose Use
Lightweight & Fast Drying
The Tenugui Towel
Traditional

Material: A Japanese tenugui towel is a versatile and traditional textile typically made from lightweight cotton in long narrow size (33 x 100cm). Tenugui towels are both functional and aesthetically pleasing, thus reflecting Japan's rich textile heritage.

Versatile

Multipurpose: Tenugui towels are known for their absorbency and quick-drying properties, making them useful for various purposes: The long and narrow tenugui can be used as a handkerchief, scarf, kitchen or yoga towel and travel compagnon.

Handy

Format: Tenugui towels are characterized by their elongated, narrow design, which makes them easy to fold, tie, or drape in various ways.

Edges: The edges of tenugui towels are usually left unfinished or have a simple stitch, which adds to their rustic and traditional aesthetic.